HAPPY CHRISTMAS EVE EVERYONE!! (Or for those who don't celebrate Christmas, happy December 24th!)
I have recently been seeing this type of post popping up around my favorite blogs!
I decided to have a little fun and go along with it. Thank you to Cori at Olive to Run for the inspiration!
First things first: 1 Holy Night or 8 Crazy Ones? (Do you Celebrate Christmas, Hanukkah, both?)
I'm gonna say both. Chocolate is nice on its own, but it is even better with peppermint. I don't exactly crave peppermint on it's own... but when it is paired with chocolate, it becomes AMAZING!
Sing us into the Holiday Season, what is your favorite Carol this time of year?
Aaaaall I want for Chriiiistmaaas... Is Yoooou!
Image via Google Images
Haha, even though I have absolutely no singing voice what so ever, I still jam out to Mariah Carey's version of "All I want For Christmas". (Actually, I was listening to it back in July, but we won't get into that.) I also LOVE LOVE LOVE Michael B
uble's Christmas album. His voice makes everything sound better.
Tell us about a Favorite Family or Personal Holiday Tradition?
Things have changed since I was a small girl, but there are a few things I always remember being associated with Christmas...
-If there ever was snow, my mom, sister and I would get into our jackets and make snow angels outside at night. We got soaked and were freezing, but it was always worth it!
-Staying warm by a REAL FIRE in the fireplace. Sure, the fake ones that are more like heaters still warm you up, but it is NOTHING like sitting by a real fire.
-Decorating the Christmas tree with my family. When I was little, I used to steal the ornaments off the tree and put them in my room for a few hours before my mom made me put them back on the tree!
-Not sure if this is really a tradition, or something cute. All my life, we always set out a "stocking" for the pets in my house. Silly, but true! As a little girl I wanted to be sure that Santa gave Lucky the cat a present too. So as the animals have came through our house (dog, cat, rabbit, hamster...), so have the pet stockings! I think my sister is putting a carrot in her rabbit's stocking this year.
C'mon you remember your favorite (Christmas, Hanukkah) gift, tell us all about it:
When I was 3-4 years old, I got a Jeep!
Image via Google Images
Haha, no... not THAT Jeep! I got a small, bright pink Barbie jeep that I adored with every ounce of my being. I rode that thing around the house and outside until the battery finally wore out years later. I felt like the coolest chick in the world, cruising around in that thing!
Definitely
the best gift EVER.
That magical moment? (Your favorite scene in a Holiday movie..it's okay if you have 2)
There has always been the tradition to watch "A Christmas Story" during the holidays. I think it is super cute, but really it is my mom's favorite. There are too many funny scenes to name, but I really think the whole "leg-lamp" thing is hilarious!
Image via Google Images
Kissing under the mistletoe? Who do you hope is standing underneath (We know it's normally your spouse, if it didn't have to be, who would you choose?)
I couldn't think of anyone else I'd rather have than my awesome boyfriend! <3
But if I had to say someone out of the norm like the question asks, maybe I'd choose Bad Luck Brain. He needs some holiday love.
Image via Google Images
Swans a swimming, lords a leaping, golden rings; which gift of the 12 days of Christmas would you like most?
The
partridge
in a pear tree! I'd have the pear tree (I love pears), and I'd cook up the bird.
Because I am an awful person inspired chef.
Play Secret Santa, what inappropriate gift would you love to give this year?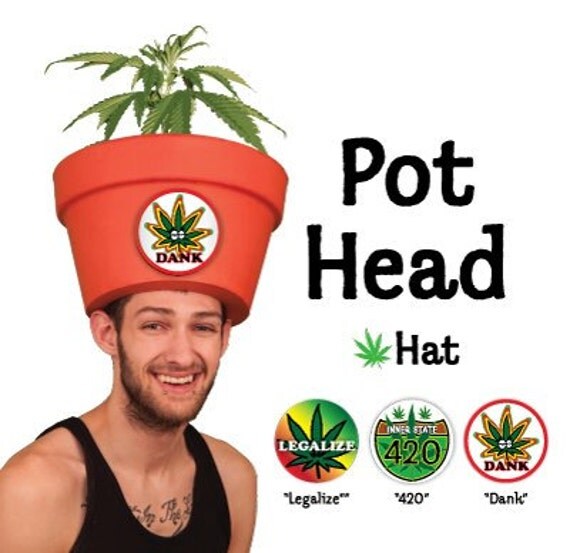 Well, on second thought, maybe I shouldn't give this one out. Would just give people
more reasons to insist I am a hippie who does this
stuff! (I agree with the hippie part, not the pot head part!)
Martha Stewart or the Grinch? What is your decorating style?
I actually really love decorating for Christmas. My favorite thing to do are the lights outside... I love white lights, or baby blue lights. To me, it makes the house look magical! I also really think it is fun to make the bathrooms in the house decorative (Christmas towels, hand soaps, ext). Surely I'm not the only one who likes this right?!
What is ONE WORD that defines the holiday season for you? (Examples: Believe/Wonder/Bah Humbug?)
Warming. I can't think of anything else to describe it. I love sitting next to a warm fire, and the feeling I get when everyone exchanges gifts and watches movies in their
pajamas
all day is simply comforting.
If Santa could assure its delivery, what's the first thing on your CHRISTMAS LIST?
My own cooking show! It is a goal of mine to eventually have a show that features holistic and healthy cooking methods as well as some restaurants around the world that also serve food in that manner. So many cooking shows now days only worry about how to make the food taste good (read: lots of processed foods!) or how to make really quick meals. I want to show the world how healthy food can be DELICIOUS and time efficient. Plus I would love to travel to see how other states/nations try to incooperate healthy lifestyles.
Having my own cooking show would be such a blessing. I would not only be living my dream, but I would also be able to make connections with other wonderful people in the same industry. Also, just being realistic, some extra income would be awesome! My mom is a single mother, so helping her out in any way I can is always a priority to me.
My sister and I years ago. I am the ugly duck on the right! :)
I hope everyone has a wonderful holiday, and new year!
What are you doing to celebrate this holiday season?
Do you have any special holiday traditions?
Natalie